Electrogenic and Classic Motor Cars Ltd. form strategic partnership
Award-winning classic car restoration company Classic Motor Cars Ltd. (CMC) based in Bridgnorth, Shropshire, has formed a strategic partnership with Electrogenic, the UK's leading converter of classic vehicles, to restore and re-build classic vehicles and convert them to electric power.
Electrogenic who are based in Kidlington, Oxfordshire will deal with the installation of their proven electric motor, drive train/gear box, battery, and software technology while CMC will look at the bodywork and aesthetics of the vehicles from fettling, paintwork and trim to full restoration where required.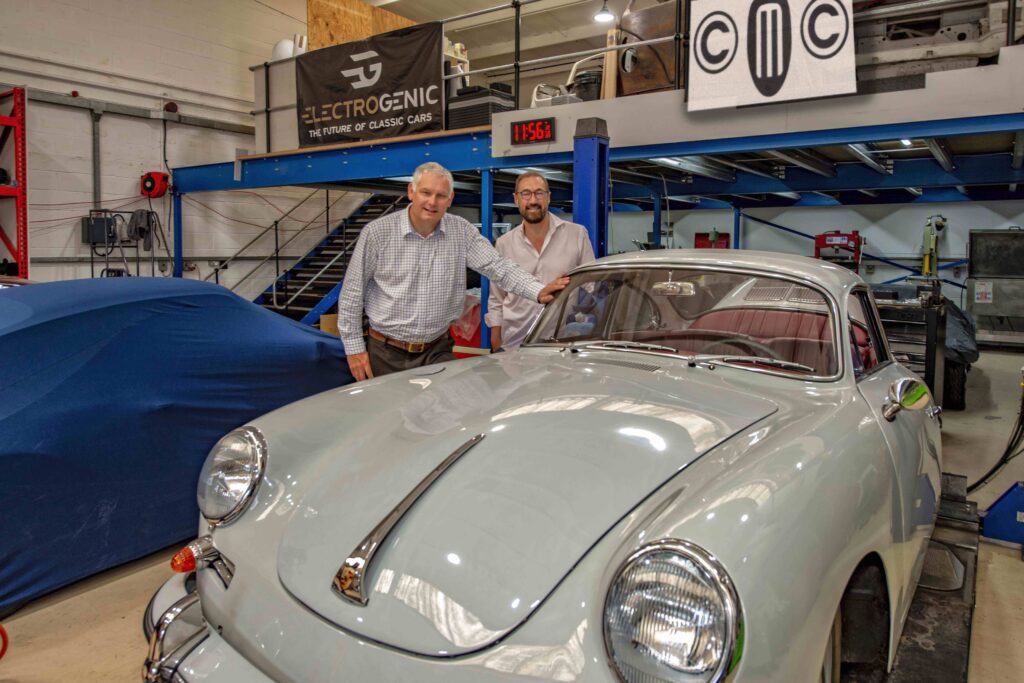 Nigel Woodward, Managing Director at CMC said: "Electrogenic is the first company that we have found that provides a reliable, safe and properly engineered electric powertrain at a realistic price tag.
He added: "They have demonstrated a comprehensive understanding of how to integrate this technology into a classic car and have proved the conversions commercially successful. This means that EV classics are no longer confined to individual one-off vehicles, either assembled using borrowed componentry that ultimately cannot do justice to the classic in which they are installed, or so expensive as to make them unviable for most owners. With Electrogenic's track record of EV conversions and CMC's capability and knowhow in the world of classic motoring, we believe we are the future of classic electric motoring."
Steve Drummond at Electrogenic said: "We're really excited to be working with CMC and giving their customers the opportunity to be Powered By Electrogenic.
"This partnership plays to the strengths of each company. At Electrogenic we continue to innovate and develop our proprietary technology for converting classic cars to all-electric. CMC's world-renowned expertise in the deep restoration of Jaguars in particular, among a range of classic cars, creates the beauty and utility that CMC's customers have come to expect of its premium brand.
"Together we will create pristine Retro-EV's that are a joy to drive."